Discover fresh, jazz-inspired vocal music through transformative musical experiences. Julie collaborates with masterful musicians from around the world to create fresh sounds and explore spiritual encounters.

"Julie Lavender is a classically trained guitarist and singer/songwriter and this is her second album showcasing mostly her own songs. The style is a cross between classical and smooth jazz, with a little Latin flavoring, aided by her extremely honeyed soprano voice which I have to say is very easy on the ear indeed. The album is well produced, the musicianship high quality all the way.– jazz flautist Hubert Laws guests on several tracks. The theme of the recording is life and experiencing it to the full, so the songs embrace the whole gamut of emotions…this is a very mellifluous album."
— JAZZTRENZ
"Just call jazz singer Julie Lavender superwoman. Since moving here from Southern California in 2003, she's created a music venue in her barn, picked up a radio show, and most recently recorded her third CD, "Interior Design." Oh, and did we mention that she produced the CD and home schools her kids? Now, Julie is making her debut at Boston's premiere Jazz Club, Sculler's. Catch the show!"
— BOSTON GLOBE
"…A Jazz singer by trade, Julie Lavender's vocals add new vulnerability to her repertoire. The personal content of the lyrics and tones are a great risk… the scant production and Lavender's vocals aptly wrestle with interior strife and revelation… The [music] reinforces the reverence that Lavender's words deliver."
— JOHN SHELTON, IVANY
"Julie Lavender is a triple treat: a guitarist/pianist/vocalist whose styles range from classical to jazz to pop. Lavender shows that she's more than just a pretty name, taking a mellifluous approach that breathes new life into cover songs, as well as setting off sparks with original tunes-Lavender's voice is simultaneously vibrant, precise and evocative…"
— TUCSON LIFESTYLE MAGAZINE
"Julie Lavender: filling the air with her music and love!"
— BOSTON POST GAZETT
"Julie Lavender is one of those daring musical artists who doesn't worry about formats and categories. She merely creates original, heartfelt music that blends mainstream and contemporary jazz with pop and adult contemporary sounds into a modern hybrid perfect for today's sophisticated audience. Julie has a lovely soprano voice which she combines with keyboard, guitar and a group of world-class musicians. You will enjoy her original compositions."
— GATHERING PLACE
"A delightful album full of surprises, wonderful vocals, exceptional arrangements and musicianship. The music business is such a fickle business where cream is only discovered by cherry picking from a massive selection of brilliant musicians like Julie Lavender."
— EURO CLUB DE JAZZ; ARTICLE BY WES GILLESPIE
"Coming-of-age records by a player with chops that come honestly from a long family line of line of involvement with music. A song cycle of awakening the spirit, helped by some serious jazz cats led by Hubert Laws. Broadway great Hugh martin even drops by to lend a hand. Poignant, personal set that will easily find a home with open-eared seekers."
— MIDWEST RECORD RECAP
"This lady is not to be lumped into any category. Strong jazz leanings, but her writing and singing style makes it a unique experience that will be enjoyed by any listener who isn't afraid to hear something fresh and new. Liner notes make much of those accompanying her, and while it's true that they add much to the listening, it's Julie whose talent is not to be missed!
"
— IMPROVIJAZZATION NATION

Julie Lavender brings listeners right into the family barn with its soaring posts and beams and its panoramic view of the countryside. Each week, she welcomes accomplished independent musicians and encourages their dreams, as they perform their music and talk about what inspires them. Julie also shares her own music and artistic passion.
The show features original music, breaking down barriers between musical genres to explore a broad spectrum of Jazz sounds. When you come to DreamFarm, you will hear the shapes and sounds of music in a fresh way. Listeners discover an appreciation for styles and influences that may not have been accessible before.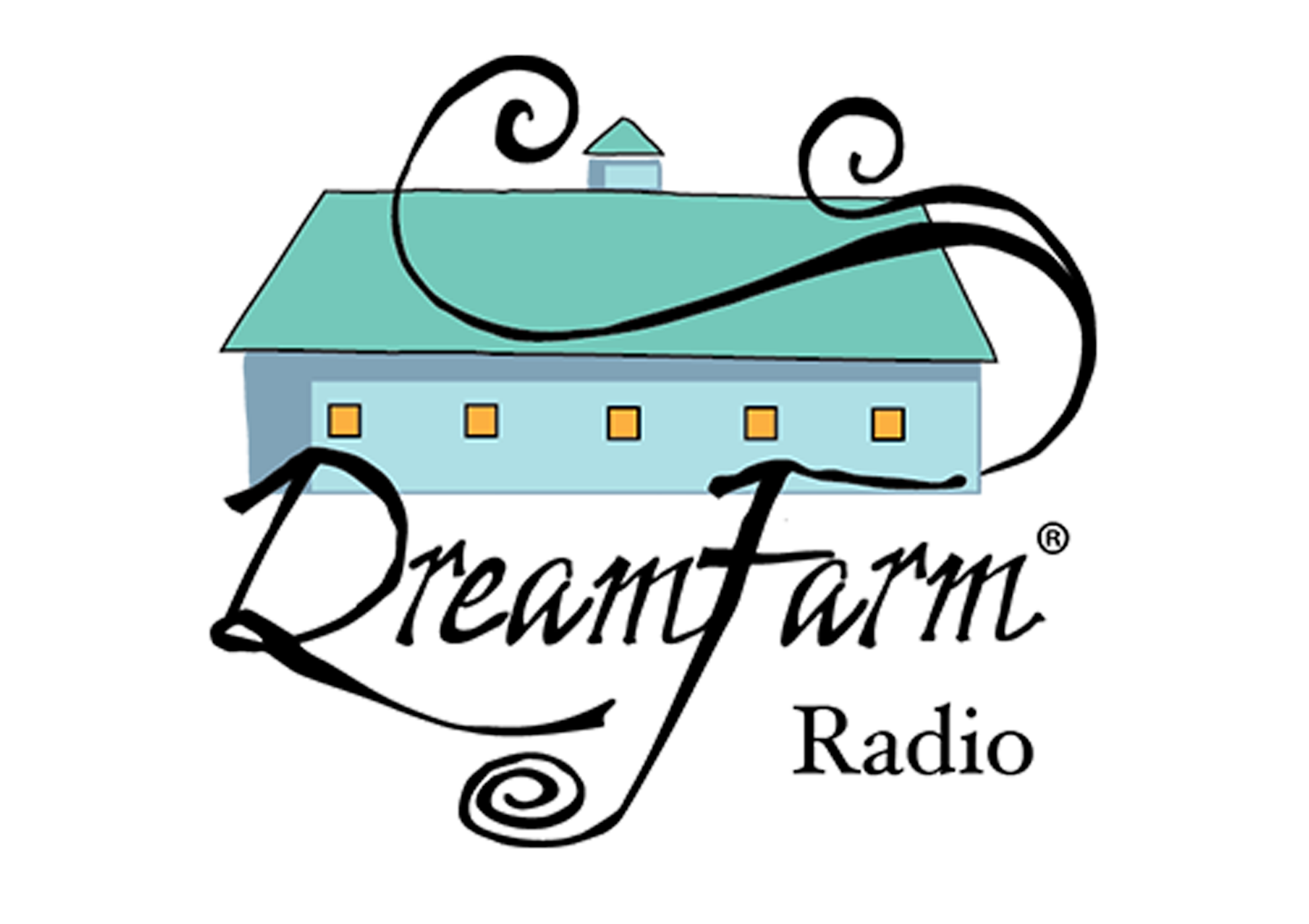 © 2023 Julie Lavender - All Rights Reserved