Unlocking your Purpose will propel you into the freedom you are longing for! This is what Purpose-Focused Freedom is all about.
We all need to break free of the fears, wounds, lies, negative programming from past experiences, and manipulative influences prevalent in media that drain us of courage, destroy confidence, damage relationships, and keep us from our God-filled dreams and goals.
When you walk in your Purpose you defeat the Fear and Pain that has kept you bound.
Are you ready to defeat the fears and limitations aimed at keeping you from the very things you were created to do? I offer truly unique and effective modalities that bring lasting freedom to you on all levels of your being through my 14-week Premium Small Group Breakthrough Program: StageBright™
StageBright™ is a 14-week, multi-dimensional transformation program to help you overcome the issues in your life that oppose your destiny. StageBright™ helps you beat the paralyzing fear and take center stage in your own story.
This program addresses you as whole person (body, soul, and spirit) and employs practical neural science, healing of memories, and the power of forgiveness, destiny narratives, and LifeMap work. These ground-breaking experiences of healing, story, art, music, mentoring, brain-training and prayer help set you free to be who you were created to be!

"As a person diagnosed with severe generalized anxiety and PTSD, I believe StageBright offers a comprehensive approach to dealing with fear and anxiety that is ideal. It brings many different avenues of teaching truth to us. . . . Julie's eclectic methods are absolutely superb. She had marvelous wisdom and insight into our lives individually. Also, the group dynamic is incredibly special.
Now, I am more resilient, stronger, more sure of myself . . . the foundation in my life has been strengthened and the core of my being feels so much more solid that I've ever felt in my whole life."
— TAMMI
"StageBright is different from other personal development or counseling in that it incorporated so much creativity into the process. Among other things, we explored various musical frequencies paired with powerful declarations to be pronounced by ourselves over ourselves, as well as the exploration of impactful metaphoric story illustrating the telling struggle between lies and truth in the fight for freedom.
. . . we also explored healing for our memories affected by trauma in order to invite healing to various. brain centers. There was also a real camaraderie that was fostered from the very beginning of the class that made the process that much more encouraging to embrace."
— KATILIN
"What I feel is different with Stage Bright vs. traditional counseling is the benefit of the group dynamic. In my counseling experience, it's one-on-one, and that has its benefits, but the group helped me see I wasn't the only one struggling with issues and as the weekly sessions continued, to hear the successes of others was so inspiring!"
— JILL
"The StageBright materials provided were so rich and phenomenal and they really brought out deep-rooted issues within me in a non-threatening way. Now I am taking my time to truly heal and conquer my wrong thinking.
The process of cellular memory release truly impacted me as I believe that we have wounds and traumas in our life and bodies that are carried in our memories. I appreciated that the class took us on a journey back to the day of conception, helping us truly overcome hurts and angers that have affected us even before we were born."
— KERRY
"I chose the StageBright program because I was interested in finding a coach or class to help me move forward. I struggled with anxiety in groups and with people, how they perceive me that has left me like a deer in headlights. My past has kept me hostage for a long time. Now I have begun to engage more and have cut down on avoidance of people places and things. I love StageBright because it is it is open and holistic and still keeps its faith-based integrity."
— MARIA

Julie will be offering StageBright™ classes several times a year, If you would like to be notified with updates about the next class offering please contact Julie!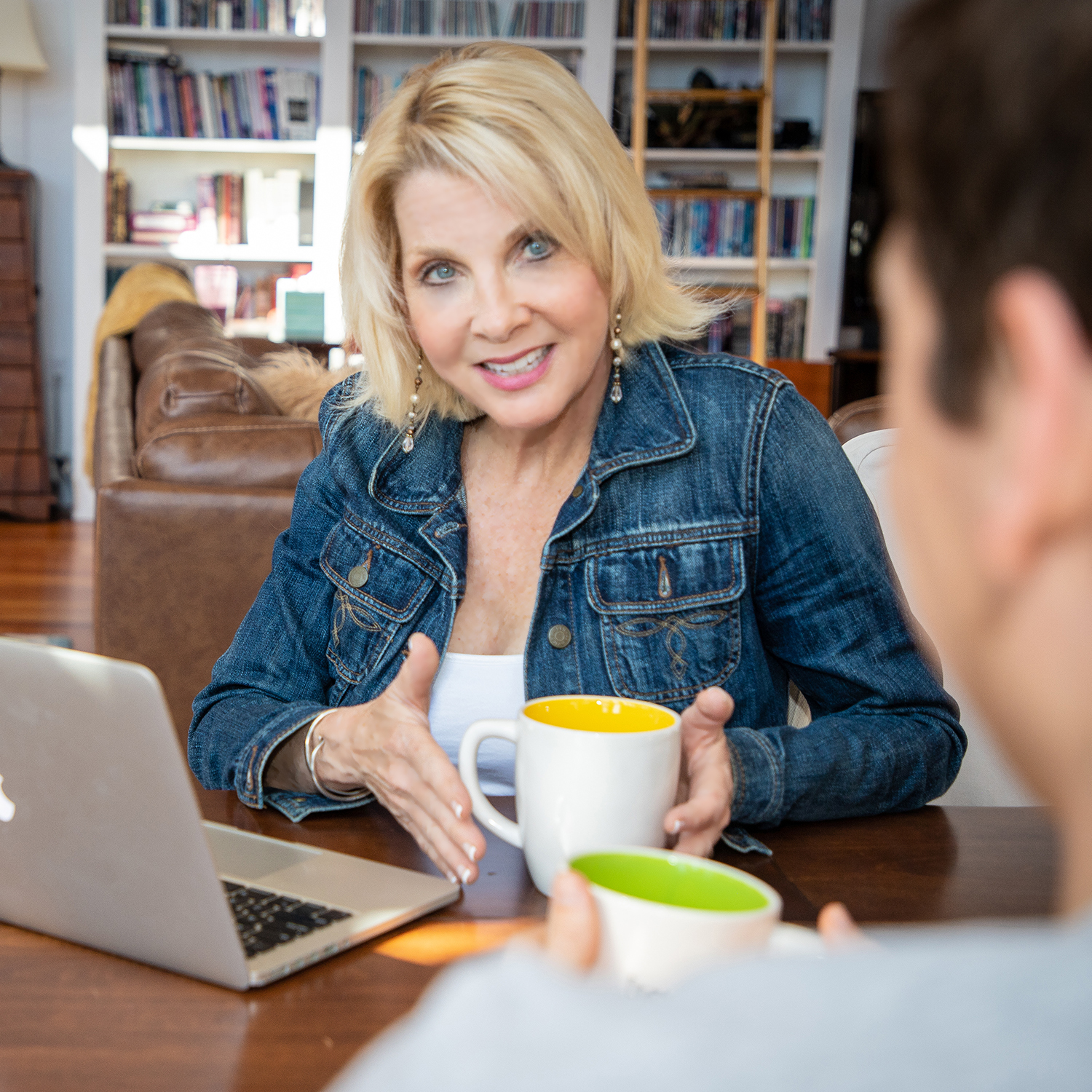 © 2023 Julie Lavender - All Rights Reserved